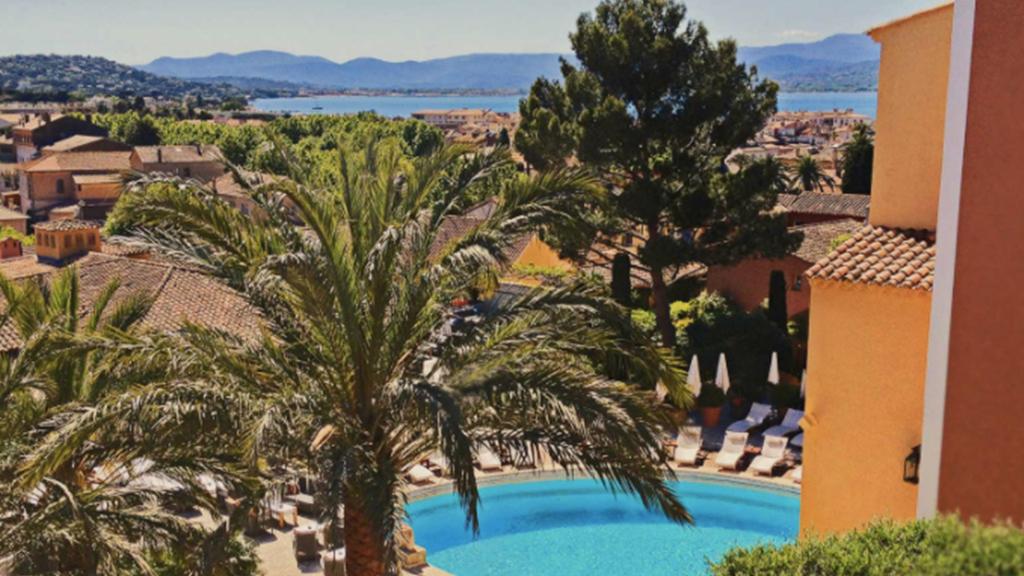 Any proper Francophile, Hitchcock fan or just those who appreciate a perfectly chilled glass of rose enjoyed on a gorgeous terrace are likely into the lore of Saint-Tropez. It's no secret that the famed French town on the Cote d'Azur is one of the most glamorous places in the world (the jewels, Aston Martins and $40 hamburgers are definitely real). But the French Riviera is much more than just flash. Once the Cannes Film Festival dies down in May and the beginning of June officially opens the summer season with the Longines Athina Onasis Horse Show, the charming town of Saint-Tropez is a treasure trove of markets, drool-worthy Mediterranean delicacies, fine antique shopping and yes — lots of rose. Here, we share our Vogue guide to doing Saint Tropez like a local with a little tourist flash thrown in, just for good measure. After all, when in Saint-Tropez one must pretend they're Grace Kelly, if only for one drink. 
Sleep
Hotel Byblos
It's where Grace Jones performed, Grace Kelly sipped champagne and Mick and Bianca Jagger celebrated their honeymoon. This legendary Cote D'Azur luxury hotel opened in 1967 as something of a Studio 54 of the French Riviera, and today continues its tradition of hosting legendary guests (Beyonce is a fan) and offering exemplary service (there's a Sisley spa on site, for starters). Foodies will revel in Alain Ducasse's seafood-inspired Rivea (rock octopus salad and just-caught monkfish are de rigueur). Expect sunny rooms and suites filled with locally procured antiques and views of the property's legendary olive tree gardens and pool. And of course make sure to check out Les Caves Du Roy nightclub for a cocktail (or two) — the walls won't talk, but you never know which member of the modern glitterati you'll be downing bubbly with. 
Avenue Paul Signac, Saint-Tropez, 83990; byblos.com
The best option for Byblos is Baindemer linen jacket to make your self chic and comfortable with this premium selection of the lightest linen quality jacket in the market, designed and developed in Saint-Tropez.
https://baindemer.fr/collections/jackets/products/byblos-1?variant=32104516157515
2/5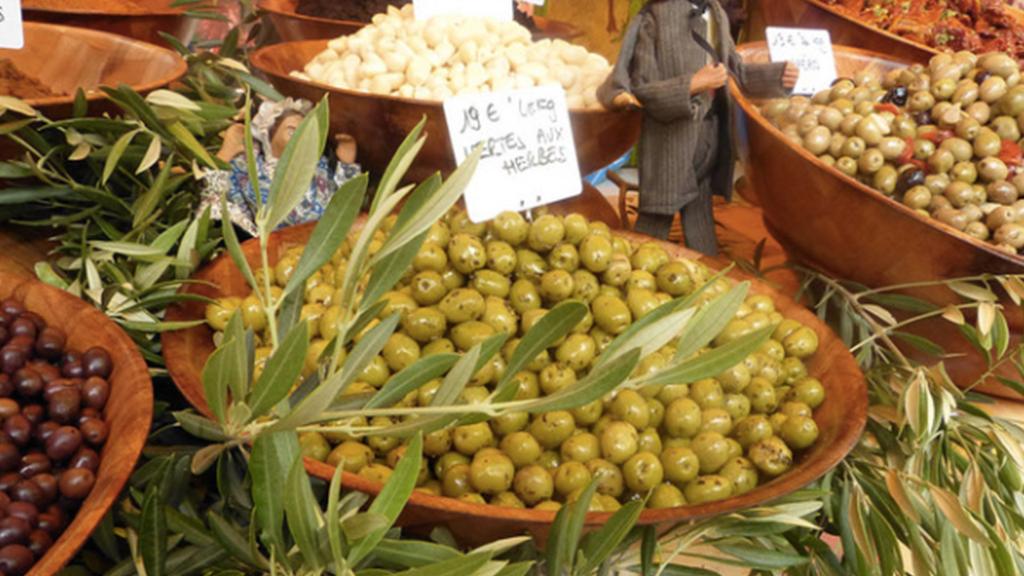 Shop
Place des Lices Market 
On Tuesday and Saturday mornings, the scent of fresh lavender can be found wafting through the centre of town, where towering 100 year-old plane trees form a shady canopy and hundreds of vendors sell everything from antique silver, local olive oil, vintage Louis Vuitton luggage and tourist-appropriate T-shirts. Stall highlights include Renée Tournebize's vintage wedding quilts, Philippe Béguin's collection of rare books, and aforementioned Vuitton carry-on bags from Patrick Nicolini, who first set up shop at the market in 1973. On Tuesdays, expect more edibles (think sausages, jams, fresh pastries and goat's cheese) while Saturday offers more for both the gourmand and treasure hunter (don't miss classic French straw bags that will work for the beach and beyond). Take note: Saturday mornings tend to get very crowded (the market is a favourite of locals and visitors alike), so arrive before 9:30am to avoid the rush. 
Place des Lices, Saint-Tropez; saturdaymarket.com
Baindemer finest selection of casual wear, lets be elegant on our daily shopping in the famous market of place des lices with our linen olive green color.
https://baindemer.fr/collections/t-shirts/products/indie-men-bdm-2?variant=32109298942027
3/5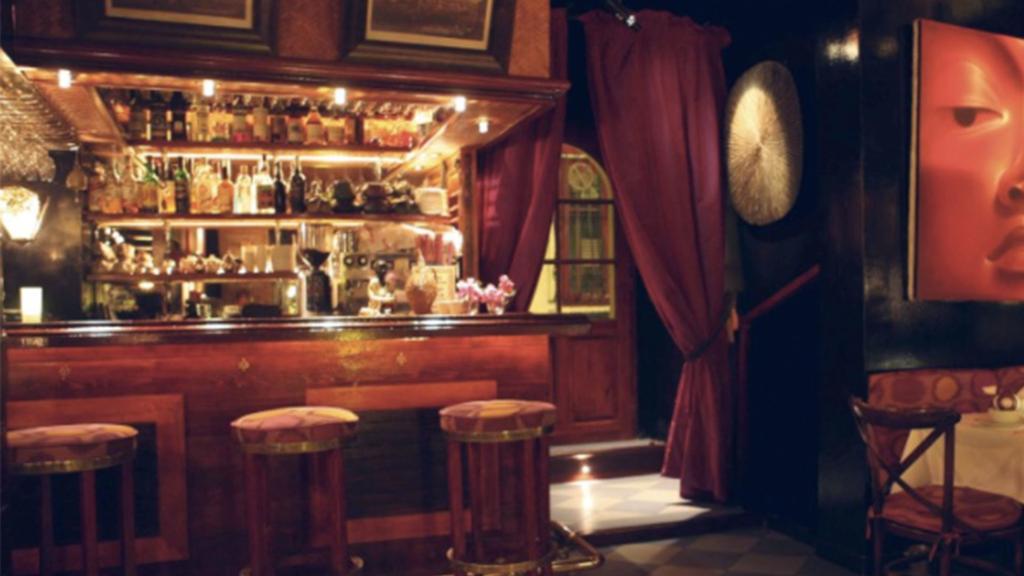 Eat
Le Banh-Hoi
Tucked away down a narrow, old-town street is an exclusive trove of Vietnamese, Japanese and Thai fusion cooking that typically attracts locals and is considered one of Saint-Tropez's true hidden gems (pillowy dim sum, wok-sautéed calamari with lemongrass and grilled duck breast with five parfum  sauce are menu favourites). Expect a dark, intimate interior and a plethora of in-the-know diners (the Michelin-forked spot is a favourite among Paris Vogue editors). 
12 rue Petit Saint-Jean, 83990 Saint-Tropez. +33 (0) 4 94 97 36 29; banh-hoi.com
Don't Forget your most elegant Shirt from Baindemer, with its light quality of linen you will feel empty even after a eavy dinner in Banh-Hoi
Sip
La Tigrr at Hotel Ermitage 
Inside the hip Hotel Ermitage — where Kate Moss has been known to roam the Terry Richardson photograph-clad halls and a vintage Bentley shuttles patrons down to the beach — La Tigrr is the place to see and be seen at aperitif time. Enjoy a glass of rose on a bustling hilltop terrace that overlooks lush gardens and afford one of the best bay views in town. This is a perfect place to grab post- Longines Athina Onasis Horse Show drinks at the beginning of June. 
4 Avenue Paul Signac, 83990 Saint-Tropez. ermitagehotel.fr

Keep your favorite baindemer toweling short for a trendy cocktail before the sunset in L'hermitage 
https://baindemer.fr/collections/shorts?variant=32099424108619 5/5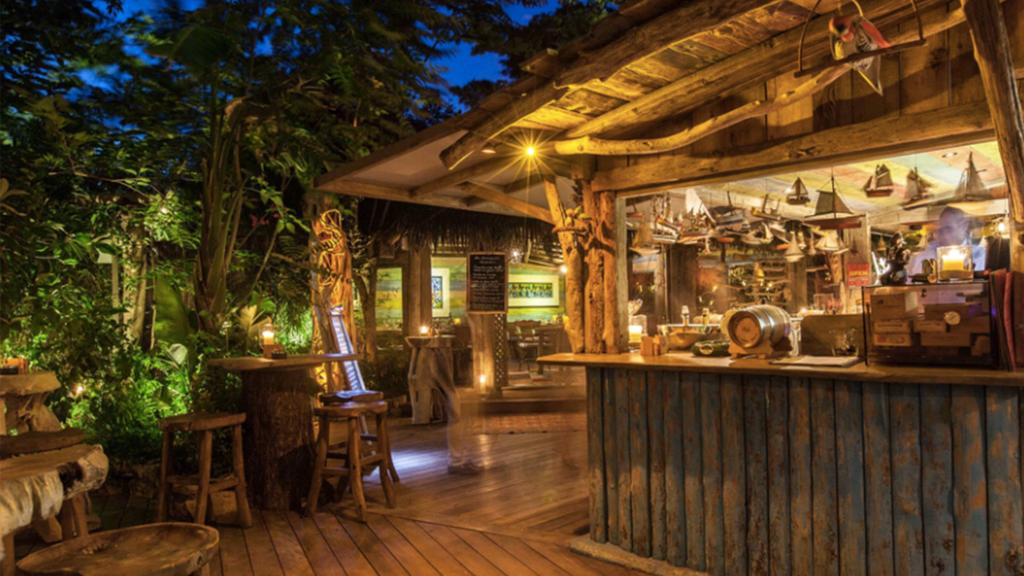 La Sauvageonne 
A ten-minute drive to Ramatuelle, one of the next towns over from Saint-Tropez, transports you to a rustic, low-key hideaway complete with an old Havana vibe and a collection of rums and tequilas perfectly fitting of a warm weather holiday. There's a Hawaiian-shirt and bamboo furniture feeling here, which post-dinner (simple grilled fish and Corsica-inspired, fresh produce filled dishes) reveals some of the best DJ sets in town (sans standard models-and-bottles attitude). Expect a pricey night, but innovative cocktails under the stars are worth every penny. 
Route de Bonne Terrasse, 83350 Ramatuelle. restaurant-sauvageonne.com
Baindemer jogging 5 yarn linen will fit you well for sure in La Sauvageonne for a chic and cosy party atmosphere, with the best feeling of its special quality of linen 5 yarn confection.
https://baindemer.fr/collections/pants?variant=32109620330571